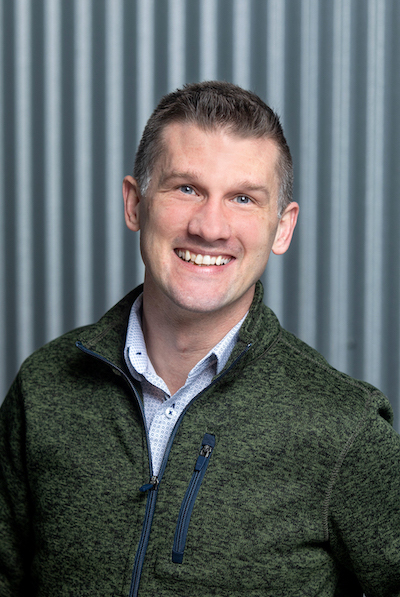 Adam learned early in his career that he has a knack for partnering with people to make their jobs easier and more efficient.  At 1 Bold Step he does this through empathic problem-solving, creative idea generation, solid project management skills, and by creating systems and processes that scale.
This passion for helping people, combined with his marketing background, has brought him to partner with companies like Haworth, AOP, Honeywell, Kendall Electric, Cascade Engineering, and Byrne Electrical to help them build and scale some of their most complex software applications. From customer relationship management (CRM) and marketing automation to e-commerce, inventory management, and proprietary content management systems, he has worked with myriad customers to envision, plan, and deliver. Working with different clients in numerous industries has given him a breadth of business experiences and sharpened his focus on how companies best go-to-market, deliver great user experiences and prove return on investment.
Adam has a Bachelor's degree in marketing and business administration from Grand Valley State University's Seidman College of Business. In his current role as President at 1 Bold Step, he'll tackle everything from marketing strategy and planning, to marketing automation implementation, CRM integration, staff management, and campaign execution.
MEET THE PEOPLE WHO GET STUFF DONE